What are the uses of peppermint?
Peppermint can be used to treat common colds, coughs, inflammation of the mouth and throat, sinus infections, respiratory infections, and digestive problems. In general, peppermint can be used for the following symptoms:
Irregular menstruation
Hepatobiliary problem
Spasm during endoscopy
Refreshing
In addition, peppermint oil is also used to rub on the skin to relieve headaches, muscle aches, neuralgia, toothache, oral inflammation, joint discomfort, itching, an allergic rash, bacterial or viral infections, when doing barium enema, Use it for relaxing the colon or to relieve itching when mosquitoes bite.
Other common effects, such as: Inhaling some peppermint oil can relieve the cough symptoms of colds, or as an analgesic effect.
Peppermint is very versatile, please consult a physician or pharmacist for more information.
Functional principle of Peppermint
Peppermint oil can relieve cramps in the digestive tract. When rubbed on the skin, it will have a warming sensation and relieve subcutaneous pain. Please consult a physician or herbalist for more information.
Precautions
If you have the following situations, please consult a physician or pharmacist before use:
Pregnancy or lactation: If you are pregnant or breastfeeding, you should only take the medicine recommended by your doctor.
Are taking other medicines: including prescription medicines or medicines without a prescription.
Allergic to any substance containing Peppermint: or allergic to other drugs or herbs.
Suffering from other diseases: for example, disorders of the physiological system, or any other health conditions.
Allergies to certain substances: such as specific foods, artificial colors, preservatives, or animal allergies.
Compared with the regulation of medicines, the regulation of herbal medicines is less strict, and more research is needed to prove its safety. Before use, please make sure that the benefits outweigh the risks. It is recommended to consult an herbalist or physician for more information.
Is it safe to use Peppermint?
Children
Do not allow infants and young children to use Peppermint. Rubbing Peppermint oil on the baby's face may cause fatal breathing problems.
In addition, Peppermint tea may also cause a burning sensation in the infant's mouth.
Women who are pregnant or breastfeeding
There is no exact information at present, enough to prove the safety of using Peppermint for pregnant or breastfeeding women, so it is best not to use large amounts.
What are the side effects of peppermint?
The use of Peppermint may cause side effects such as heartburn, redness, headache, oral inflammation, and other allergic reactions.
For children to take Peppermint film-coated tablets (to avoid direct contact with the stomach), it is recommended that their age should be above 8 years old (inclusive).
However, side effects vary from person to person, and each person's side effects are different. If you have any doubts about the side effects, you are welcome to consult a physician.
Potential interactions
Peppermint may interact with the symptoms of other diseases or the drugs you are taking. Please consult a physician or pharmacist before use. The drugs that may interact with Peppermint are as follows:
Cyclosporine
Cyclosporine is a drug used to suppress the immune system during organ transplantation to avoid rejection.
Peppermint oil may reduce the metabolic rate of this drug in the body, which means that peppermint will increase the cyclosporine in the blood. Do not consume mint while taking cyclosporine.
Stomach acid inhibitors
If you take stomach acid inhibitors and mint capsules at the same time, the enteric film coating of mint capsules may dissolve in the stomach instead of dissolving in the intestine.
This interaction may reduce the efficacy of mint. Do not take mint for 2 hours before or after the medication. Common stomach acid inhibitors are as follows:
Famotidine
Cimetidine
Ranitidine
Esomeprazole
Lansoprazole
Omeprazole
Diabetes medication
Clinical trials have shown that peppermint may lower blood sugar, causing the risk of hypoglycemia.
Drugs related to liver function
Although Peppermint also acts through the liver, it may also affect drugs metabolized by the liver (a large number), please inform the doctor about the medication in advance.
Blood pressure drugs
Some animal experiments have shown that mint has the effect of lowering blood pressure.
If you are taking blood pressure-lowering drugs, then consuming mint may strengthen the blood pressure-lowering effect.
Stomach acid deficiency
If you have symptoms of stomach acid deficiency, do not consume mint enteric film-coated capsules because film-coated capsules may dissolve too early in the digestion process.
Diarrhea: In case of diarrhea, enteric film-coated capsules of peppermint oil may cause anal burning.
The recommended dosage of Peppermint
The following information does not replace the doctor's order, please be sure to consult your doctor before using these drugs.
What is the general usage of Peppermint?
Minors
The recommended dosage of peppermint oil for children with indigestion and gastrointestinal discomfort is 1 to 2 milliliters (ml) per day.
Adults:
Peppermint tea: Place 1 teaspoon of mint leaves in 1 cup of boiling water and soak for 10 minutes, drink after cooling, 4 to 5 times a day between meals.
Mint leaf tea is very safe, even if you drink a lot every day.
Enteric-coated film-coated capsules: For the treatment of IBS, take 1 to 2 capsules (containing 0.2 ml of peppermint oil) 2 to 3 times a day.
Gastrointestinal discomfort: Take 1 milliliter of 90 mg of peppermint oil and other herbal duties of Caraway Oil 3 times a day three times a day.
Tension-type headache: Use an alcohol solution containing 10% peppermint oil and rub it on the forehead to relieve headaches.
Itching and skin irritation: Rub an emulsion or ointment containing menthol no more than 3 to 4 times a day.
Compared with the regulation of medicines, the regulation of herbal medicines is less strict, and more research is needed to prove its safety.
Before use, please make sure that the benefits outweigh the risks. It is recommended to consult an herbalist or physician for more information.
Types of mint products
There are several types of peppermint products:
peppermint oil
Mint capsules
Mint ointment
Mint lotion
Mint tea
Where can I buy the best peppermint products?
In recent years, food safety problems in various countries have exploded, and it is not healthy but black-hearted products that everyone spends on. Therefore, European and American products with relatively strict quality control have become popular products.
And iHerb.com is a large-scale medical cosmetics e-commerce company in the United States. It has a high satisfaction rate of 97% in the evaluation of Google customers. It provides global home delivery so that you can buy it without risking buying fakes through purchasing high-quality health products.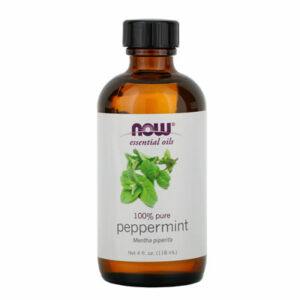 ==>Click here to buy and enjoy a 5% Discount for all the products and get 10% Credit Rewards for you to buy anything next time<==