What are the uses of Turmeric?
Turmeric is a plant belonging to the genus Turmeric of the Zingiberaceae family. Its roots are commonly used to make medicine and can be widely used for many diseases, such as Arthritis, gastroesophageal reflux, stomach pain, joint pain, Crohn's Disease, Ulcerative Colitis, Heart Bypass Surgery, postoperative care, bleeding, diarrhea, Flatulence, loss of appetite, Jaundice, liver problems, Helicobacter infection, Stomach Ulcers, Irritable Bowel Syndrome, gallbladder disease, high cholesterol, and skin diseases caused by Lichen Planus, radiation therapy or excessive fatigue, etc.
Turmeric can also be used for other health problems, such as headache, Bronchitis, cold, pneumonia, Fibromyalgia, Leprosy, high fever, menstrual discomfort, dry skin, Anterior Uveitis, Diabetes, Edema, worm problems, Systemic Lupus Erythematosus, Tuberculosis, Cystitis, Kidney problems, depression, Alzheimer's disease, recovery after surgery, and cancer.
Some people apply turmeric to the skin to relieve pain, treat skin ringworm, sprains, swelling, bruises, leech bites, eye infection, acne, dermatitis, skin ulcers, mouth ulcers, infected wounds, and gum disease.
Turmeric is also used Comes as an enema for enteritis. Turmeric essential oil can also be used as a seasoning for cooking and manufacturing purposes to add aroma and color.
In addition, although the Curcuma Zedoaria produced in Java belongs to the ginger family, it is not the same as Turmeric, so don't get confused.
Turmeric's efficacy principle
Research to confirm the efficacy of Turmeric is still insufficient, so it is recommended to consult a physician before consumption.
However, the Curcumin and other chemicals contained in Turmeric have proven anti-inflammatory effects, so Turmeric has been widely used in the treatment of inflammation-related diseases.
Turmeric's precautions
If you have the following conditions, please consult a physician before using Turmeric:
Pregnancy or lactation: If you are pregnant or breastfeeding, you should only take the medicine recommended by your doctor.
Are taking other medicines: including prescription medicines or medicines without a prescription.
Allergic to any substance containing Turmeric: or allergic to other drugs or herbs.
Suffering from other diseases: for example, disorders of the physiological system, or any other health conditions.
Allergies to certain substances: such as specific foods, artificial colors, preservatives, or animal allergies.
Is Turmeric Safe?
Turmeric should be taken orally or externally for no more than 8 months. It is generally safe to use as an enema or mouthwash for a short time.
During pregnancy and breastfeeding
It is safe to add a small amount of Turmeric to the diet, but if pregnant women take Turmeric is a medicinal dosage unit, it may cause harm.
Turmeric has the effect of inducing menstruation or stimulating the uterus, so it is not recommended to Overdose Turmeric in pregnant women.
At present, there are not enough clinical studies to assess how much Turmeric consumed will affect breastfeeding, so it is best not to use Turmeric as a medicine during breastfeeding.
Patients with gallbladder disease
Turmeric may make gallbladder disease worse. Patients with gallstones or bile duct obstruction should avoid it.
Patients with coagulation problems
Turmeric may reduce coagulation function. It is not recommended for patients with coagulation dysfunction.
Diabetic patients
Turmeric is known to have the effect of lowering blood sugar. Diabetic patients who consume Turmeric should be aware of the risk of hypoglycemia.
Gastroesophageal reflux: For some people, eating Turmeric may cause stomach discomfort and worsen gastroesophageal reflux.
Patients with Hormone-Sensitive Conditions
For example, Breast Cancer, Uterine Cancer, Ovarian Cancer, Endometriosis, or Uterine Fibroids, patients with hormonal stimulation and induced diseases should pay special attention.
Turmeric contains Turmeric, which acts like Estrogen. Although some studies have shown that Turmeric can inhibit the growth of cancer cells.
Before further research is released, it is recommended that patients with related diseases should use Turmeric with caution.
Infertility
Men's consumption of Turmeric may cause a decrease in testosterone and slow down sperm motility, which may affect pregnancy.
Therefore, male friends who plan to give birth should be cautious in taking it.
Anemia or iron deficiency
Turmeric is easy to chelate with iron, which easily hinders iron absorption.
Before surgery
Turmeric has an anticoagulant function, which may cause abnormal bleeding during or after surgery. Therefore, it is recommended to stop using Turmeric at least 2 weeks before surgery.
What are the side effects of turmeric?
Under normal circumstances, there are no obvious side effects from using Turmeric, but the following symptoms may still occur:
Upset stomach.
nausea.
Dizzy.
diarrhea.
Not everyone who consumes Turmeric will have the above-mentioned side effects, but if you have concerns about side effects, please consult your doctor first.
Potential interactions
If you are taking medication, please consult your physician before using Turmeric.
Drugs such as Aspirin, Clopidogrel, Diclofenac, Cataflam, Ibuprofen, Naproxen, Dalteparin, Enoxaparin Sodium, Heparin Sodium, Warfarin, and anticoagulant drugs may interact with Turmeric and cause abnormal bleeding.
The above drug information shall not replace the doctor's order, please consult a doctor before use.
Turmeric's recommended dosage
Adult oral dosage:
High cholesterol: Take 1.4 grams (g) of Turmeric extract twice a day for 3 months.
Patients with itchy skin: Take 1500 milligrams (mg) of Turmeric 3 times a day for 8 weeks, or use other Turmeric extract products with black pepper or long pepper for 4 weeks.
Oral dosage for children:
People with high cholesterol: minors over 15 years old, twice a day, consume 1.4 grams of Turmeric extract each time, continue to use for 3 months.
The dosage of Turmeric's herbal supplements depends on each patient's age, health, and other individual conditions. Taking herbal supplements is not beneficial and harmless. Please be sure to seek the assistance of a doctor to know the exact dosage.
Type of finished product
Turmeric can be ingested in the following ways:
Turmeric capsules
Turmeric powder
Turmeric liquid extract
Turmeric tea
Where can I buy the best Turmeric supplements?
In recent years, food safety problems in various countries have exploded, and it is not healthy but black-hearted products that everyone spends on. Therefore, European and American products with relatively strict quality control have become popular products.
And iHerb.com is a large-scale medical cosmetics e-commerce company in the United States. It has a high satisfaction rate of 97% in the evaluation of Google customers. It provides global home delivery so that you can buy it without risking buying fakes through purchasing high-quality health products.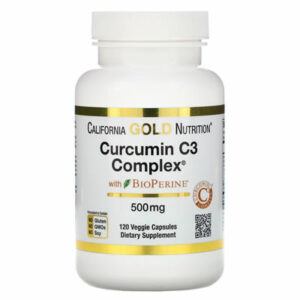 ==>Click here to buy and enjoy a 5% Discount for all the products and get 10% Credit Rewards for you to buy anything next time<==