Horny Goat Weed is a herbaceous plant known for its natural aphrodisiac. It's named after the sheep ate the epimedium leaves that grow near the farmland, which is more lively and sexually active.
Do you know horny goat weed benefits and side effects?
Table of Contents
What is Horny Goat Weed?
Horny Goat Weed is a genus of Berberis, with more than 50 varieties. The active ingredient has been proven to be Horny Goat Weed glycoside (icariin), a type of flavonoid glycoside.
Animal or in vitro studies have shown that in addition to anti-inflammatory, anti-osteoporosis and neuroprotective properties, Horny Goat Weed glycosides and their derivatives can also increase nitric oxide synthesis in the penis, inhibit PDE5 in sponge-like smooth muscle, and improve neurotrophic Action, enhance smooth muscle proliferation and reduce the formation of advanced glycation end products.
But as of now, the true benefits and turnaround of these ingredients for the human body are still not fully understood and have yet to be confirmed.

What are the benefits of Horny Goat Weed?
1. beneficial dysfunction
Erectile Dysfunction refers to the continuous failure to achieve or maintain an erection state sufficient to satisfy sexual performance.
According to the Massachusetts Men's Aging Study, up to 52% of men between the ages of 40 and 70 suffer from erectile dysfunction.
During sexual stimulation, nitric oxide (NO) is released from nerve endings and cavernous endothelial cells and promotes the production of cyclic guanosine phosphate (cGMP). The accumulation of cGMP leads to the relaxation of the cavernous muscle of the penis and increases penile blood flow.
PDE5 is an enzyme mainly present in cavernous smooth muscle, which can selectively cleave and degrade cGMP, so "inhibition of PDE5" is regarded as a feasible method to improve erectile dysfunction.
In vitro studies have found that Horny Goat Weed extract (icariin) can exert inhibitory activity on type 5 phosphodiesterase (PDE5), so it can further enhance the effect of nitric oxide and help maintain an erection.
Another animal study found that supplementing Horny Goat Weed extract (icariin) can improve penile function by increasing nitric oxide levels and smooth muscle effects compared to the control group.
*Conclusion: The oral administration of Horny Goat Weed extract (icariin) theoretically has a positive effect on erectile dysfunction, but there is still a lack of human research and more empirical confirmation is needed.

2. Improve testosterone
Testosterone, also known as Testosterone, is not only a "male hormone", but also an important contributor to maintaining strong metabolic functions in various body systems.
Testosterone deficiency, also known as delayed hypogonadism, often occurs in older men.
Hypogonadism causes a series of signs and symptoms, including decreased libido, erectile dysfunction, decreased ejaculation, body and facial hair loss, decreased bone density, decreased lean body mass, increased body fat, fatigue, weakness, increased anxiety, heavy sweating, and anemia.
An animal experiment found that Horny Goat Weed glycosides (icariin) can inhibit the degree of apoptosis of the corpus cavernosum smooth muscle cells and increase the level of testosterone circulation compared with the experimental rats that did not take Horny Goat Weed extract.
*Conclusion: Animal experiments have found that Horny Goat Weed extract can help increase testosterone, but human studies still need to further verify.

3. Beneficial to maintain bone mass
Osteoporosis is a disease with low bone mass and deterioration of bone tissue structure, leading to increased bone fragility and fracture risk.
The bone mass will continue to accumulate during the growth process, and the bones reach their maximum strength and density around the age of 30, called the peak bone mass.
Optimizing peak bone mass may be important for preventing current or future fractures. A 10% increase in peak bone mass will reduce the risk of osteoporotic fractures in the elderly by 50%.
An animal study found that Horny Goat Weed extract (200 mg/kg) can promote bone formation and increase peak bone mass (including whole body, femur, and vertebral body).
*Conclusion: Horny Goat Weed extract may have a positive effect on maintaining bone mass, but more human studies are still needed for further verification.

4. Beneficial cardiovascular function
Coronary heart disease (CHD) is the leading cause of death and disability worldwide. According to statistics from the World Health Organization, in 2008, 7.254 million people died of coronary heart disease worldwide (accounting for 12.8% of all deaths).
Despite the different causes of partial or complete cardiac arrest, there are common pathophysiological characteristics of myocardial ischemia-reperfusion injury.
Myocardial ischemia/reperfusion injury refers to the myocardial damage caused by the interaction between the substances accumulated during the ischemia and the substances delivered by the subsequent blood flow restoration.
An animal study found that compared with the control group, Horny Goat Weed flavones (flavones of Epimedium) can improve the total antioxidant capacity, and inhibit the irreversible damage of myocardial cells caused by myocardial ischemia/reperfusion injury, and maintain the normal function of myocardial tissue.
*Conclusion: Animal studies have found that Horny Goat Weed is beneficial to maintain the normal function of myocardial tissue, but more human research is still needed to corroborate it.

5. Beneficial peripheral nerve regeneration
Peripheral nerve injury is the most common post-traumatic injury. It usually occurs after mechanical, chemical, or thermal injury. There are 300,000 new cases each year in Europe.
Typical symptoms are defects in sensory and motor functions, which can lead to complete paralysis of the affected limb or the development of intractable neuropathic pain, which has a devastating effect on the patient's quality of life.
Although there is much knowledge about the mechanisms of injury and regeneration, there are few reliable treatments to ensure complete recovery of function.
An animal study pointed out that Horny Goat Weed extract can effectively promote peripheral nerve regeneration and improve damaged nerve function.
*Conclusion: Animal studies have shown that Horny Goat Weed has a beneficial effect on nerve regeneration and growth, but human studies still need to be further verified.

Are there any side effects of Horny Goat Weed?
Horny Goat Weed is safe under short-term use at an appropriate dose, but possible side effects or adverse reactions that have been reported include: sweating, dizziness, vomiting, dry mouth, thirst, nosebleeds, and large doses may also cause cramps, Breathing problems, arrhythmia, etc.
Since Horny Goat Weed is an herbal medicine rather than a medicine, the quality of supplements on the market has not been strictly controlled by regulatory agencies, so it is recommended to buy herbal products from reputable companies and read the ingredient labels to ensure that you get the correct product.

Safety Precautions
1. Do not use during pregnancy and breastfeeding, because the related safety is unknown.
2. Do not use if the liver, kidney, and cardiovascular function are poor, it may cause unknown adverse reactions.
3. Do not use with drugs that may cause abnormal heart rhythm or related health ingredients, which may cause unknown risks, such as asthma drugs, antibiotics, cough medicine, cold medicines, antiallergic drugs, thyroid drugs, antidepressants, bitter orange, valerian, Hawthorn, ginseng, ephedra, coffee, alcohol, cocaine, cannabis, etc.
4. Abnormal blood coagulation function, two weeks before surgery, do not use in patients taking anticoagulants, because Horny Goat Weed may slow blood coagulation, which may increase the risk of bleeding, related drug names are aspirin, clopidogrel, diclofenac, ibuprofen, naproxen, dalteparin, enoxaparin, heparin, warfarin.
5. Because Horny Goat Weed may have an estrogen-like effect, do not use it if you have hormone-sensitive diseases, which may cause symptoms to deteriorate (related diseases include breast cancer, uterine cancer, ovarian cancer, etc.).
6. Do not use if you have low blood pressure or take related blood pressure-lowering drugs, because Horny Goat Weed may have a blood-pressure-lowering effect. The names of related drugs are captopril, enalapril, losartan, valsartan, diltiazem, Amlodipine, hydrochlorothiazide., furosemide.
7. Do not use if you have been allergic to plants of Berberidaceae family, it may induce allergic reactions. Symptoms include rash, sweating or fever.

Where to buy Horny Goat Weed capsules recommended by most people?
In recent years, food safety problems in various countries have exploded, and it is not healthy but black-hearted products that everyone spends on. Therefore, European and American products with relatively strict quality control have become popular products.
And iHerb.com is a large-scale medical cosmetics e-commerce company in the United States. It has a high satisfaction rate of 97% in the evaluation of Google customers. It provides global home delivery so that you can buy it without risking buying fakes through purchasing high-quality health products.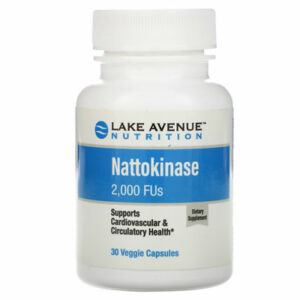 ==>Click here to buy and enjoy a 5% Discount for all the products and get 10% Credit Rewards for you to buy anything next time<==